Welcome to NE Adventure Paintball!
What a great time for Paintball
Now offering laser tag!!
visit neadventuremobile.com for more information

Spring is almost Here, we are open year around.
Our hours: 10:00am - 6 pm Sat-Sun !
12-5pm Fridays (Starting May 1st)
Military Fridays- active duty military plays for free includes entrance, mask and gun.
During the week, for parties or groups of 15 or more, only.
WELCOME to
North East Adventure Paintball! We are a family owned and operated business, that is located in North East, MD, right off of Pulaski highway (route 40) in Cecil County, that is also easily accessible from all parts of I-95. If you are looking for a family friendly and comfortable place to play then look no further. Our refferee's will make you feel at home and give you the best experience possible. At North East Adventure Paintball, we strive to make sure everyone is safe and having a good time. We also give you the option to book a private referee(for an additional charge) if you would like to play by yourselves or even if you just want them to personally cater to your group only. (some of our party packages include a private ref)
If you are looking for one of the Best paintball fields in Maryland and Delaware and surrounding areas then look no further.
We are located in Cecil county. Close to Harford county, New Castle county and Lancaster county. We are Centrally located between Baltimore, Wilmington, Philadelphia, and Lancaster.
We awwwwWe
This weeks weather.
North East Adventure RC(Remote Control) and Pro shop
Remote Control and Pro Shop Are now open. If you need paintball equipment or guns call 410-287-5227, we beat ANY competitors advertised prices.
We Are your one stop shop for all Traxxas Remote control vehicles and Helicopters along with Paintball and Airsoft supplies ranging from guns, masks, gear and accessories.
LIKE US ON FACEBOOK :)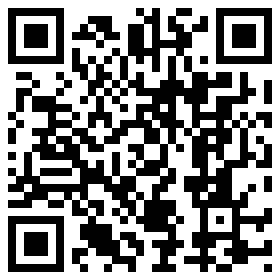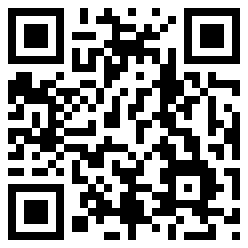 AND FOLLOW US ON TWITTER :)
YOU ASKED FOR IT! Visit our Concession stand for a whole assortment of Food and Drinks, which are available for purchase at our field.
You are permitted to bring in food, but no outside deliveries while at our facility. If you rent a private pavilion, it includes a charcoal grill, and you are allowed to bring in food to cook at your pavilion. You are allowed to bring in drinks and birthday cakes and ice cream. No Alcoholic beverages are permitted on the property, Thank you for your cooperation.
If you want to enjoy the local area, check out our Local restaurants , to visit after or before your play.
Whether you are a seasoned veteran or just getting started, we know you will find the perfect way to play with us. We currently have Five fields spread across 6.5 acres including a Wild West Themed Field, Frontier Field (Fort Loudoun), a Stone Castle Field, a blown up CALL OF DUTY town, a Woods Ball Field, and our newest addition, biggest and most popular one, the Civil War Field.
If you are looking for something fun and unique for your next party, corporate team building, or outing, then give us a call. No group is to big or to small and private field reservations are available during Monday - Thursday.(call for pricing)
Hours:
Normal operating hours:
Saturday -Sunday 10:00am-6pm: open play, parties and walkons .
Monday thru Friday: Reservations only ( Minimum of 15 players or Gold Party, unlimited, platinum, or Birthday - 2hr time limit).
Airsoft Hours: available on selected fields
Call to reserve

Phone: 410-287-5227(For booking and reservations)410-287-8154 (Field)
What to wear: When playing paintball it is best to wear loose clothing, layers always help. The paint that we use is ECO friendly and does not contain oil, but it is still a good idea to wear play clothing. Some players wear hats to keep paint out of their hair. You may also want to wear gloves to protect your hands. Good shoes with some traction, help with running and dodging your opponents. Some people prefer to wear padded chest protectors, that are avaialbe for rent at our field, although most people do not wear them.
Getting shot: People often ask what if feels like to be shot by a paint ball. It has been described, like getting shot by a rubber- band, but at close range can hurt and leave a mark and feel more like a bee sting. Of course it depends on how sensitive you are and how well your dressed. We have no bunkering rules, which requires players to surrender when they are within 20' of another player, we do are absolute best to enforce this rule. All privately owned guns must be crono graphed to 280fps or less. At our field we are Field Paint only, which means that you are only allowed to shoot our paint, which is a higher grade field protected paint, that breaks with less force than cheap paint. Which means less pain and more fun.
How to Play: Basically you are divided into two teams, and you start at opposite sides of the field. A ref will signal the start of the game. You start shooting at each other, and you are considered out when a paintball hits you and breaks on you or your equipment. Once you are hit, you go to your dead box and wait to the end of the game. The referee will signal end of game.
Types of Play: The most popular type of play is elimination. You keep shooting at each other until all players from a team are eliminated. Next most popular is Respawn: similar to elimination except, after you have been in the dead box for 30 sec. you start playing again. We have alot of different typs of play and your ref will be happy to explain them all: Defender, Alamo, Sharpshooter, Capture the flag, Mil sims missions and more.
Special thanks to the following groups that have played on our fields: University of Delaware ROTC - US Naval Academy - US Army - Gore employees - Cecil County Sheriffs Dept - Maryland State Police - Salisbury State students - Cecil community college students - 1st Baptist of perryville - Rosedale baptist church - Sandy cove ministries - New York City Swat - Philadelphia Swat - D C Swat- Nevada Swat- Richmond Swat - Army Special forces - FBI - All visiting fire departments and emergency first responders - Chase employees - Aflac Employees - Holiness Christian - Dover Air force base personnel- Aberdeen Proving Ground Army Personnel- Naval Academy - Jaguars Football teams -Nashville first responders- Grace assembly- Wal-Mart Pharmicist- Home Depot Team Building Group- Aflac team building- Cecil county school services - And everyone else that has enjoyed playing at North East Adventure Paint ball. I apologize if we forgot to mention your group. Please remind us and we will gladly add your group to our family and friends.
Thank you, Charles Narvel Jr. 410-287-5227