Welcome to NE Adventure Paintball!
Spring is Here Close at 6 pm!
Welcome to North East Adventure Paintball! We are a family owned and operated business, that is located in North East, MD, right off of Pulaski highway (route 40) in Cecil County, that is also easily accessible from all parts of I-95. If you are looking for a family friendly and comfortable place to play then look no further. Our refferee's will make you feel at home and give you the best experience possible. At North East Adventure Paintball, we stride to make sure everyone is safe and having a good time. We also give you the option to book a private referee(for an additional charge) if you would like to play by yourselves or even if you just want them to personally cater to your group only. (some of our party packages include a private ref)

If you need paintball equipment or guns call 410-287-5227, we beat ANY prices online or at the store!!!
LIKE US ON FACEBOOK TO BE COOL :)
www.facebook.com/neadventurepaintball,/font>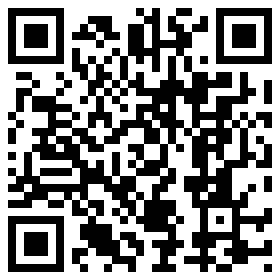 AND FOLLOW US ON TWITTER :)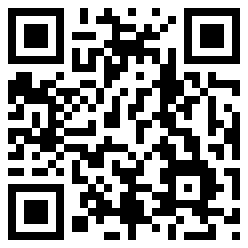 You are welcome to bring food or to order from the local restaurants. Drinks are available at our field.
Whether you are a seasoned veteran or just getting started, we know you will find the perfect way to play with us. We currently have Six fields spread across 6.5 acres including a Wild West Themed field, frontier field (Fort Louden), a Stone Castle field, a regulation 5-man Xball field, and a Woods ball field,and our newest addition/ biggest most popular one, the civil war field.
If you are looking for something fun and unique for your next party, corporate team building, or outing, then give us a call. No group is to big or to small and private field reservations are available during monday - thursday.(call for pricing)
Hours: Monday thru Thursday: 12pm-5pm ( Reservation only, Minimum of 15 people or Gold Party required 2hr time limit) Friday: 12pm-5pm Saturday,-Sunday: 10am-6pm
Phone: 410-287-8154 (Field) or 410-287-5227(For booking and reservations)
What to wear: We suggest you wear loose clothing to help absorb the the impact of the hit. Gloves and hats are a good idea considering if you get hit in the finger or head its going to sting. Last but not least something to protect your neck, though rare the most painful place to get shot is the neck(we have cheap neck guards for sale).

Getting shot: People often ask what if feels like to be shot by a paint ball. It has been described, like getting shot by a rubber- band, but at close range can hurt and leave a mark and feel more like a bee sting. Of course it depends on how sensitive you are and how well your dressed. At our field we have specific rules to help protect the players from close shots and for the speed of the paintballs.
How to Play: Basically you are devided into two teams, and you start at oppisite sides of the field. A ref will signal the start of the game. You start shooting at each other, and you are considered out when a paintball hits you and breaks on you or your equipment. Once you are hit, you go to your dead box and wait to the end of the game. The referee will signal end of game.
Special thanks to the following groups that have played on our fields: University of Delaware ROTC - US Naval Academy - US Army - Gore employees - Cecil County Sheriffs Dept - Maryland State Police - Salisbury State students - Cecil community college students - 1st Baptist of perryville - Rosedale baptist church - Sandy cove ministries - New York City Swat - Philadelphia Swat - D C Swat- Nevada Swat- Richmond Swat - Army Special forces - FBI - All visiting fire departments and emergency first responders - Chase employees - Aflac Employees - Holiness Christian - Dover Air force base personnel- Aberdeen Proving Ground Army Personnel- Naval Academy - Jaguars Football teams -Nashville first responders- Grace assembly- Wal-Mart Pharmicist- Home Depot Team Building Group- Aflac team building- Cecil county school services - And everyone else that has enjoyed playing at North East Adventure Paint ball. I apologize if we forgot to mention your group. Please remind us and we will gladly add your group to our family and friends.
Thank you, Charles Narvel Jr. 443-945-3532